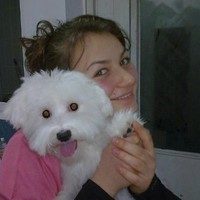 Veterinary Technician
Gabriela joined the team in June 2018 and brings with her an extraordinary amount of experience. Born and raised in Romania, Gabriela completed her Doctor of Veterinary Medicine Training in Romania. She has joined our team as a Veterinary Technician and has become an invaluable member of our hospital.
At home, she has two beautiful guinea pigs, Chewie and Silkie.
Some of her hobbies are traveling, working with wildlife, reading books, laser cutting, ice skating, roller skating, skiing, Latino and sport dancing.